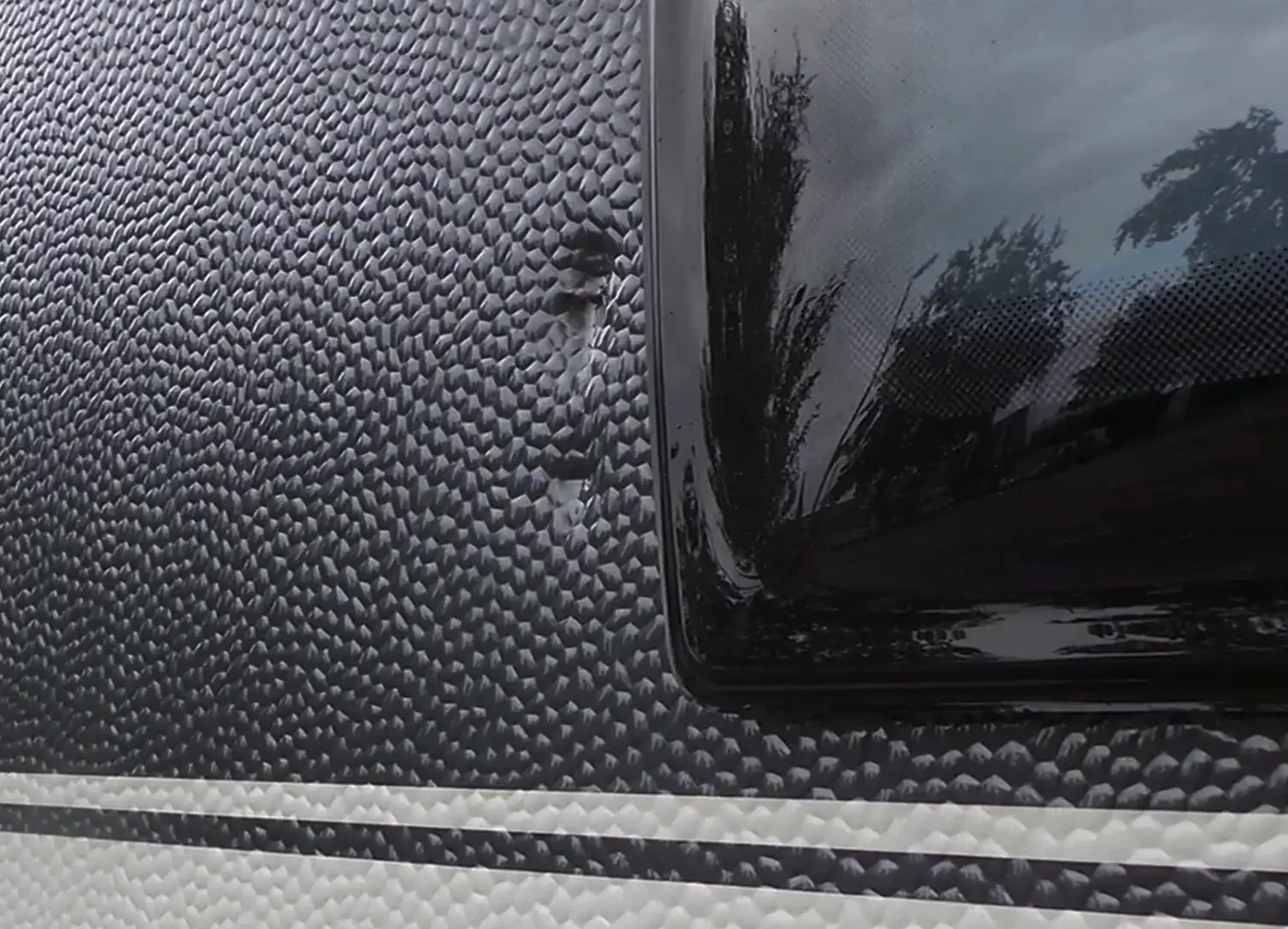 BEFORE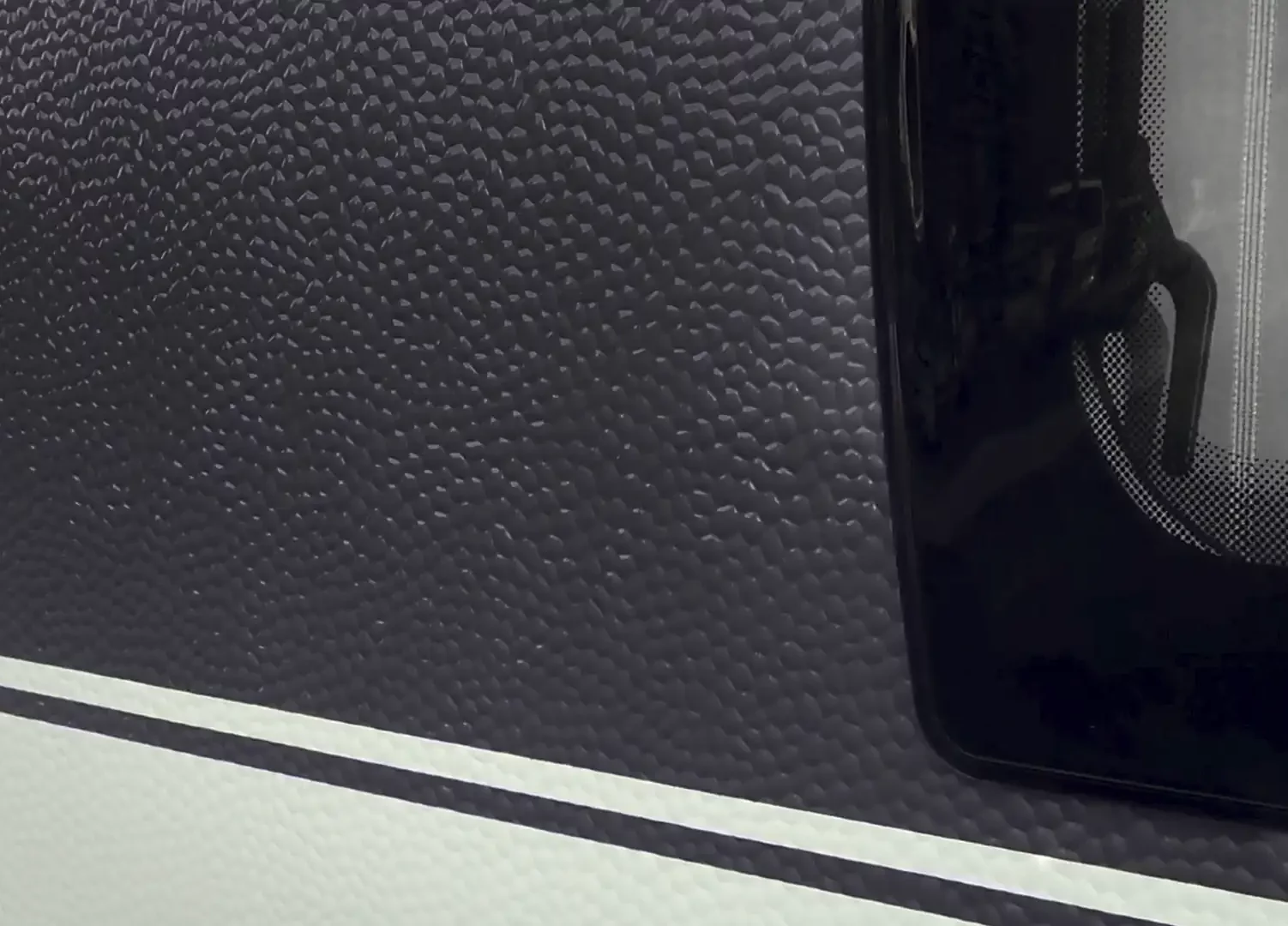 AFTER
CARAVAN DENT AND PAINT REPAIR

Reparing a dent or crack repair in the caravan or mobile home exterior enhances its resale value and aesthetic appeal while preventing additional future damage. We rebuild the surface and pattern to deliver a near-invisible result at an affordable fixed price.

If the damage is larger than 5 cm, get an evaluation online or visit your local Repair2Care center to receive a quotation.

HOW TO REPAIR DENTS ON CARAVAN EXTERIOR

Our skilled technicians start the caravan repair with an inspection of the extent of the damage and identifying the unique aluminum structure of the vehicle. Using a patented mold maker, the technician can replicate the pattern on the panel to match the original design on the surface. Subsequently, the technician thoroughly cleans the area to ensure a strong bond of the filler to the surface.

Next, the technician places the imprint on the damaged area on the caravan and fills the dent with a resilient filler with a specially designed vacuum tool. When the material hardens, the technician sands the surface to smooth out the surface and applies primer and paint to ensure that the damaged area appears as close to the original as possible. The result is a nearly invisible repair that not only enhances the overall appearance and value of the vehicle in the short term but also prevents expensive damages down the road.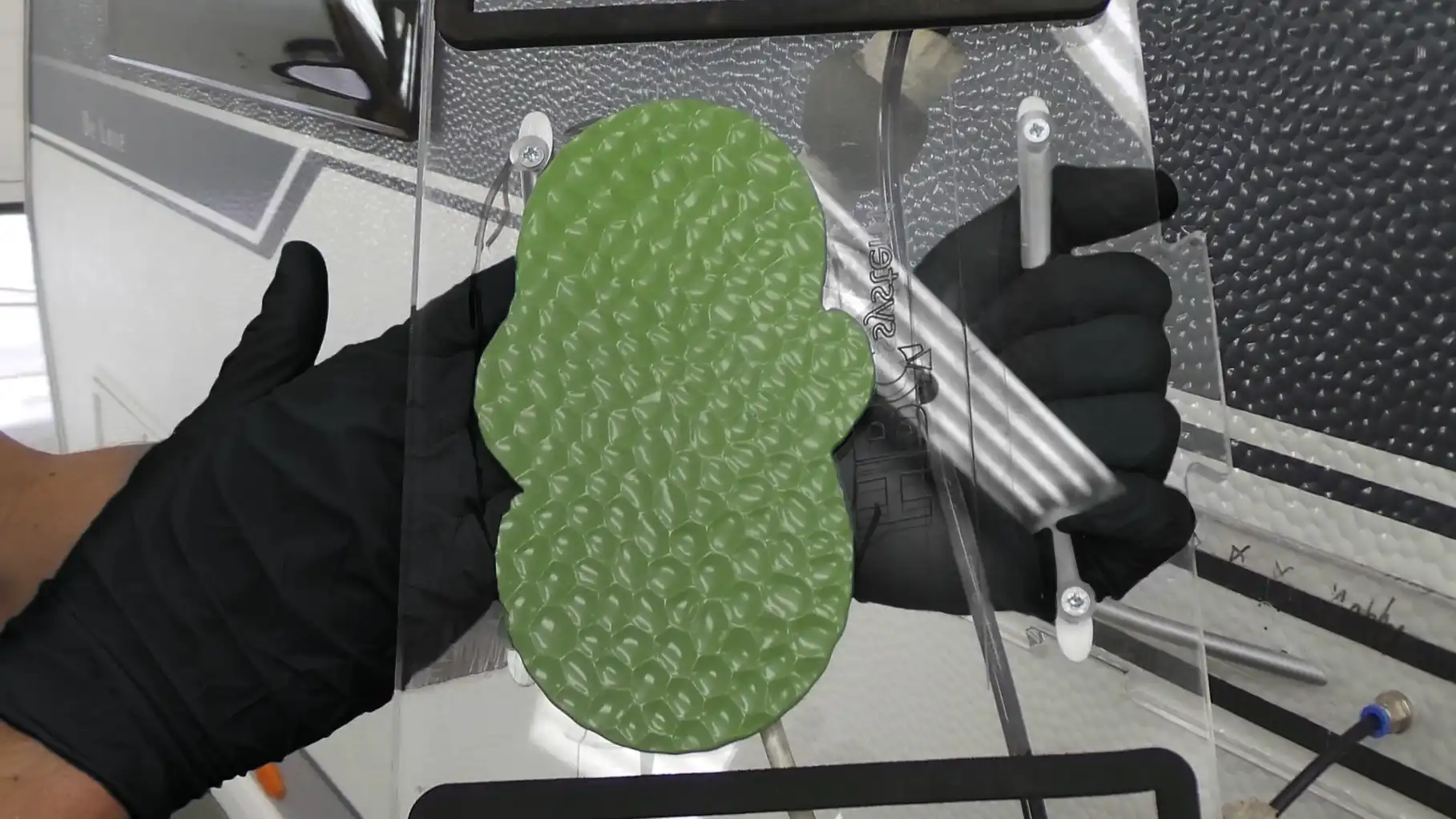 CERTIFIED HIGH-QUALITY COSMETIC REPAIRS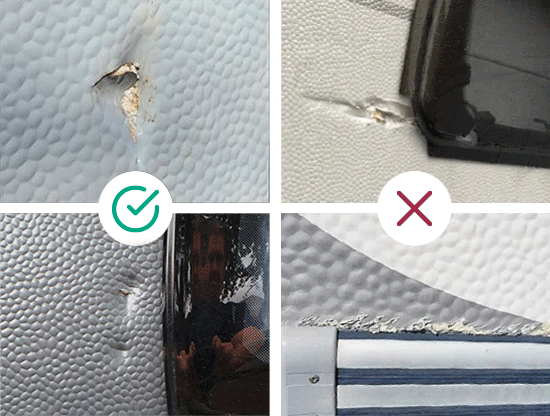 WHAT TYPE OF DENTS TO CARAVAN PANELS CAN BE REPAIRED?

Restoring dents or cracks in the caravan or mobile home body is crucial, as these injuries may cause water leaks down the road.

We are experts in restoring small to medium dents to the panels on caravans and can reconstruct most dents, scratches, and cracks in the exterior as long it's not placed next to a metal panel or a corner.

Are you unsure if your damage is repairable? Contact your local Repair2Care center to receive a professional assessment of the damage and receive a non-binding, fixed-price offer.

Worry-Free Caravan Repairs with Guaranteed Satisfaction

Most caravans and mobile homes' exterior panels feature an innermost layer of hard plastic or wood, an insulating foam panel, and a textured aluminum plate as the outer layer.

We can repair around 95% of dents and damages to caravans and mobile homes in all types of exterior structures with a near-invisible result.

You no longer have to worry about time-consuming and costly repairs. We handle all communication with your insurance and offer a 5-year warranty on caravan repairs.